Welcome To Creative Digital Productions!
Our music, audio and video services range from creative development, custom music and production to cutting edge interpretive equipment and its implementation.
Storytelling with a Technical Twist…
Audio tours and podcasts entertain and educate visitors about your attraction, museum, or historical site.

With the use of narration, character voices, sound effects and music, audio tours engage the listener with an unforgettable story.
Sometimes an audio tour benefits from someone who has witnessed an event or is an expert in the field. Our team will collect interviews and oral histories to create a memorable audio stop.
For certain delivery platforms, pictures and videos can be added.
Our studio can:
Create an original script or enhance an existing one
Create family and adult tours
Collect and interpret oral histories
Integrate archival audio and visual materials into the tour
Offer tours through a variety of delivery methods
Offer multilingual tours
Newest Clients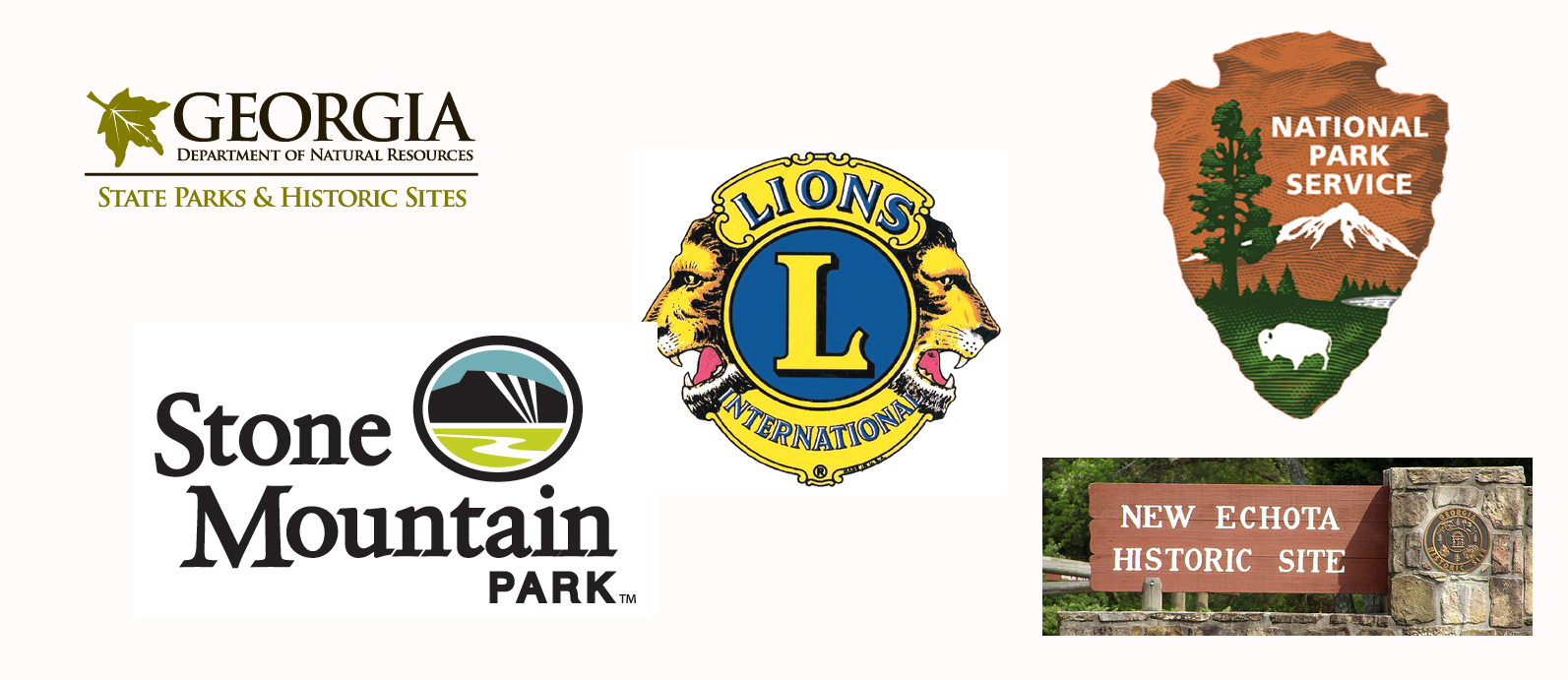 In the Words of Our Clients….
Michael Dombrowski
Vice President and General Manager
Stone Mountain Park Georgia
"Thanks so much for the amazing job you did, the recordings on the app are authentic, interesting, and sometimes emotionally moving.
I could not have asked for anything better. Thank you!"

Kevin Langston
Deputy Commissioner
Georgia Department of Economic Development

"Caroline and Danny are masters at both aspects of creating compelling audio/video tours — the writing and production of gripping, well-told stories; and also the translation of those stories to easy-to-use technology. They have become our "go-to" source for these types of projects. We continue to get rave reviews of their projects for us, both from our tourism industry partners and from the tourists who use their products. Absolutely the best!"
Sonia Outlaw-Clark/Executive Director of the West Tennessee Delta Heritage Ctr
"I had the pleasure of working with Creative Digital Productions last year on a 60 sec about my Center. I simply provided a few words with the jest of what I wanted to Convey and Caroline and Danny took my ramblings and WOW! The words, music, and the whole experience was first class and very professional. I would recommend Creative Digital Productions for quality audio and video products."
Laurie Efman- Americas Brand Management – Staybridge Suites & Candlewood Suites at InterContinental Hotels Group
"Working with Creative Digital is truly a pleasure. I've worked with the team on two projects, both with tremendous success. They have deep knowledge of the music / production industry, and understand the nuances of being a 'creative' person working with a 'corporate' entity. (Translation: They understand what I'm trying to accomplish and gets the job done working within corporate guidelines and standards). I wouldn't't hesitate to use the team again. They are fun, easy-going, understanding and super knowledgeable."

Services Offered:

Script Writing
Foreign Language Translation and Production
Video and Audio Production
Interpretive Equipment Implementation including Native and Web-based Apps
Audio Tours
Musical Identities for Advertising
Custom Music and Sound Design